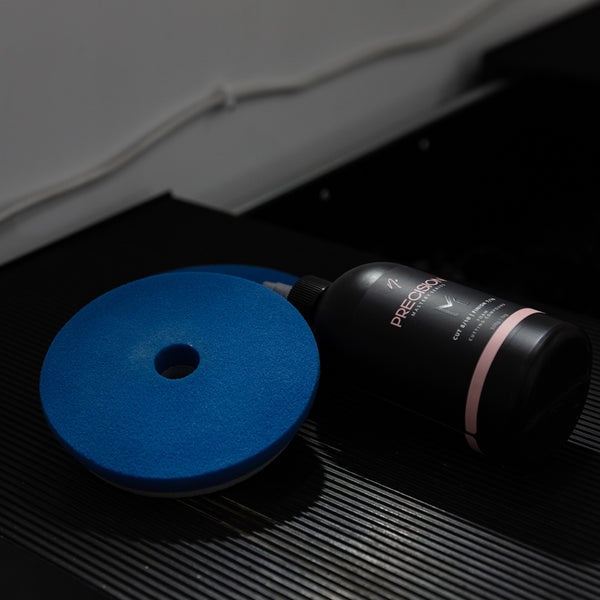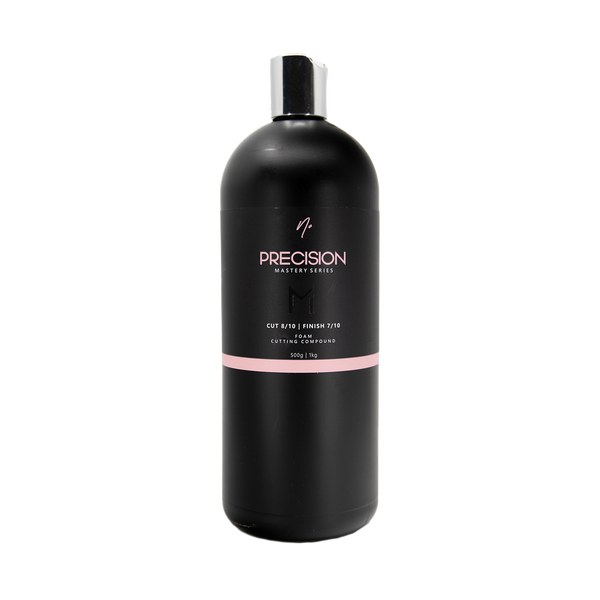 PRECISION is a high gloss cutting compound that can remove medium to heavy defects with ease. It is
 designed to maximize the finishing capabilities of foam pads and provide an incredible cut & finish in the one-step. 
Ultra Diminishing Technology
The abrasives in PRECISON are larger than your standard cutting compound, but the abrasives are refined to have smoother edges. This allows the compound to still remove swirling & scratching easily, but also allows the abrasive to actively refine the finish giving you in many cases, a great one-step solution.
Utilizing this technology, PRECISION has such a wide corrective range between cut & finish, which allows it to effectively work on various paints & paint conditions. This makes it a compound you can constantly depend on and has quickly turned into that trusted workhorse compound for many professionals. 
The Perfect Working Time
Precision's long working time gives you more control over the compound. While you can wipe off the product after two passes and get amazing results, you are able to work the compound longer to chase that little bit more cut or refinement.
The Master of Foam
Foam is the pad of choice for beginners and is still used enormously by professionals. Foam is consistent, easier to master and requires less cleaning between polishing sets. 
Foam pads generate more friction between the paint than fiber-based pads so they require more lubrication. The increased lubrication reduces the chance of hazing and ultimately contributes to its finish.
Videos
 View MSDS