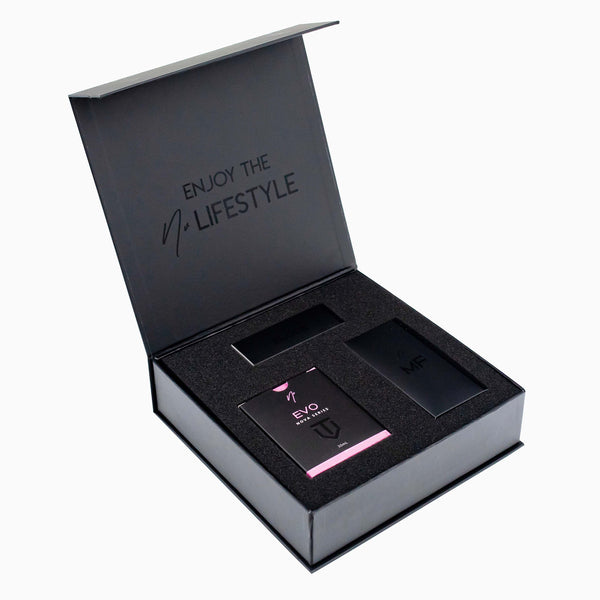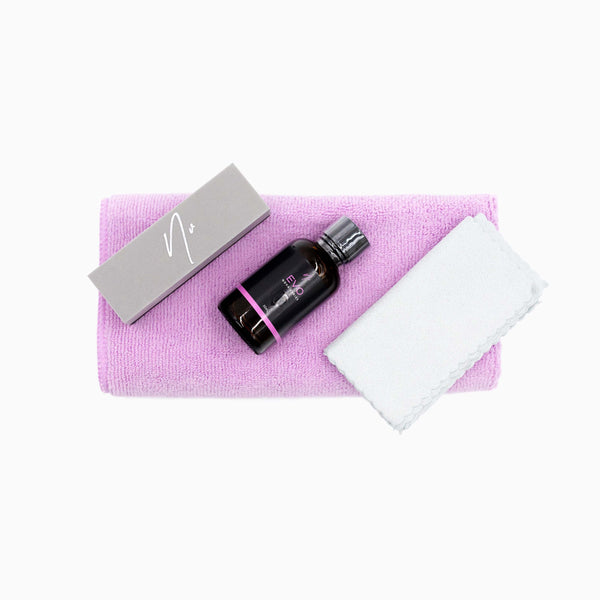 A professional-grade hybrid ceramic coating that promotes intense durability, contaminant resistance, and a rich candy-like gloss out of just a single layer.
About EVO
Nova EVO is an innovative hybrid coating that utilizes specific ingredients that focus on long-lasting durability & protection, and immense gloss. This professional-grade hybrid coating is super easy to use and encases your vehicle in a hydrophobic layer that will make your vehicle easier to clean and leave it shining for years.
EVO Hybrid Ceramic Technology
We have invested countless hours into developing our NOVA series and creating paint protective products with no compromise. This has been a very challenging quest, as most of the additives that increase water beading & gloss have inverse effects on their environmental resistance and durability. 
When making a coating easier to apply & cheaper to produce, it usually requires that more layers are needed to become effective. However, by using the highest grade of organic & inorganic coating ingredients with years of development, we have created the perfect hybrid ceramic coating that only requires one-layer for optimal performance. 
Specifications
30ml Kit includes: Nova Evo Coating (30ml), Suede Applicator Cloth (1), Foam Applicator Block (1). 30ml is generally sufficient to complete two small to midsize cars or one larger SUV or pickup.
3 year minimum real-world durability 
Intense levels of gloss
Water Contact Angle: 110+ Degrees
Robust environmental contaminant resistance & crazy water-repellency
Simple application - only one layer is required for full performance
One bottle provides the ability to coat two modestly-sized vehicles
Curing Time: 7-14 Days until complete hardness
Elevated swirl and surface marring resistance 
Application:
Ensure the surface is decontaminated, cleaned and polished
Wipe down the surface with Nv Clarity
Apply a singular line of product on a suede microfiber applicator
Wipe onto the surface in straight even lines, horizontally and vertically (Try not to work in larger areas, break each panel into sections no bigger than 1.5ft x 1.5ft)
Wipe off almost instantly - the product should not be allowed to dwell on the surface for more than 2 minutes
Use a second towel to ensure even removal and leveling
Curing Notes
Apply Nova Boost after allowing the coating to cure overnight. This will aid in the coating's curing process and ensure maximum performance. Do not allow the vehicle to be exposed to water for a minimum of 12 hours.
Wait a minimum of 7 days before washing your vehicle.
Full curing/hardening is achieved within 7 - 14 days.
A Note About Coating Durability
NV Automotive does not quote the estimated durability of our coatings (Evo, Jet or Lustre) based on laboratory results. We quote product durability based upon real-world performance in harsh climates such as the arid deserts of Australia and the brutal winters of the northern United States. While our durability estimate of 3 years may seem modest in comparison to the available options in the ceramic coating market, we believe that setting reasonable expectations will be best for you and your vehicle's aesthetic condition in the long-term. We strongly recommend conducting your own independent research on coating durability claims.
Coating durability is also significantly affected by proper preparation such as decontamination and paint correction. Nova Evo will perform its best on a surface that has been polished or minimally, properly decontaminated.
View MSDS