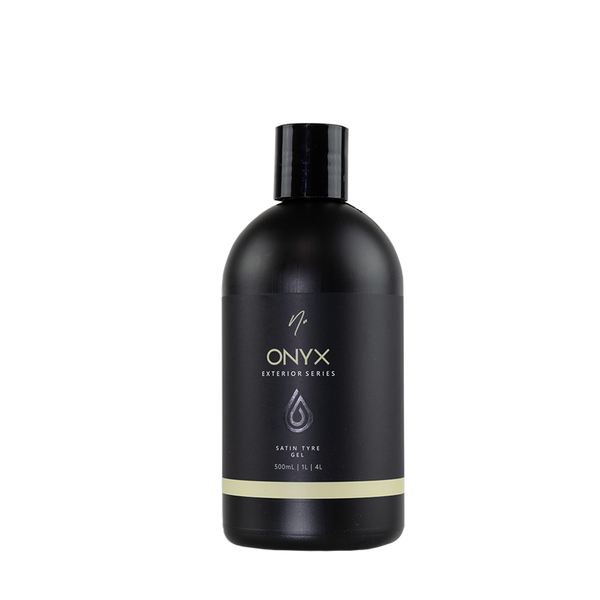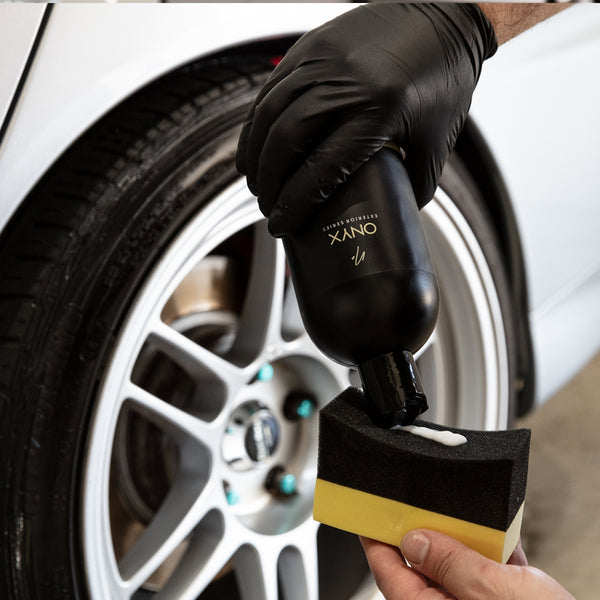 A durable, versatile tyre dressing that produces a rich, satin finish for weeks - without leaving any greasy finishes. 
About ONYX
Nv ONYX is a unique tyre dressing that gives all rubber surfaces a rich, deep satin finish. This satin finish lasts, and makes your tyres look great for weeks (not days) whilst also protecting them.
ONYX also has hydrophobic properties, allowing your tyres to stay cleaner for longer. To get the most out of ONYX you need to ensure your tyres are clean, otherwise it can impair ONYX's ability to bond to the rubber. 
The best thing about ONYX is that it doesn't produce any greasy or oily finishes, and doesn't sling onto the paintwork when driving. It has a lovely caramel scent which makes it great to use and will leave you will a finish you will love. 
Directions
Apply Onyx to a foam applicator

Work into the tyre wall until the layer is consistent and even and has full coverage.
Wait 20 minutes to dry. Wipe over the tyre light with a microfiber to ensure no residue is left.
Can layer after 20 minutes for greater gloss.
View MSDS