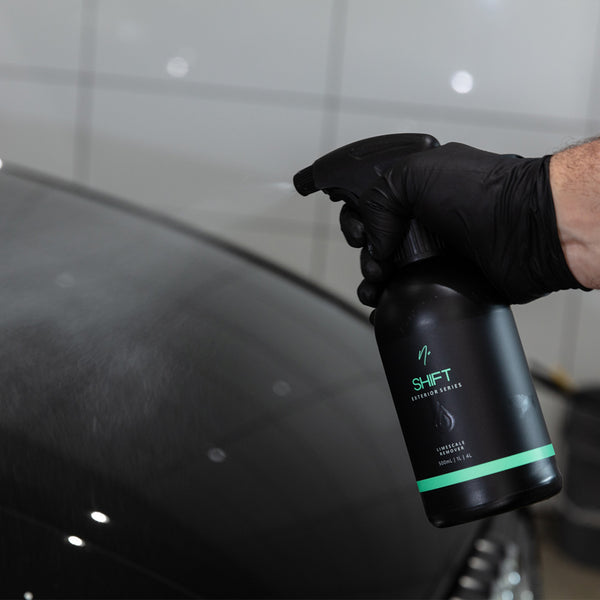 An easy to use, safe, and effective water spot remover for coated & uncoated surfaces. 
About SHIFT
Nv SHIFT is a simple spray & rinse water-spot remover that has been designed for all surfaces. It can be used on both bare paintwork, and paintwork that has been protected and will not deteriorate most waxes, sealants & coatings. It will not affect products in the NOVA series. 
It's mildly acidic base helps break down water spot marks if attended to early before they etch the clear coat or coating. If SHIFT does not remove the water-spots then it is most likely that the minerals have etched into the clearcoat, and they would need to be abrasively polished. 
Directions
Spray Shift onto the surface
work in with microfiber cloth or mitt
rinse off 
wipe down with Clarity to ensure complete residue removal.
 View MSDS